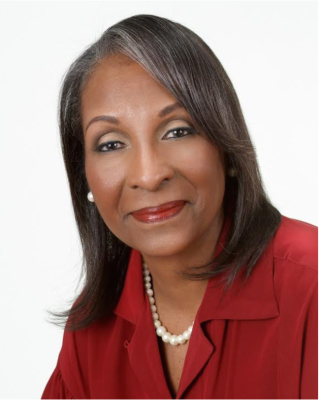 DeETTA WEST-  Angel of Love

DeEtta West is a multi-talented performer whose career encompasses film, television and stage acting, singing and voiceover and commercial work. DeEtta has starred in several feature films, including Welcome Home, Roscoe Jenkins and The Preacher's Kid.  She has also starred in a number of television series, including Tyler Perry's Meet the Browns and 7th Heaven, and TV movies, including UP's Trinity Goodheart and A Cross to Bear. DeEtta has also starred in several World Premiere Stage Plays for UP, including If You Really Love Me and For Richer and Poorer.  She first garnered national attention for singing You Take My Heart Away and Gonna Fly Now on the soundtracks of Rocky and Rocky II. In addition to performing, DeEtta currently works as Manager, Community Relations for UP.  She is the sister of the late Emmy ® and Tony ®  Award-winning actor Cleavon Little (Blazing Saddles, Dear John, Purlie).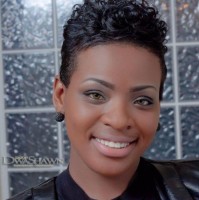 Alyssa (Friday, Saturday 7:30pm & Sunday shows)- TANASHA WEST

Tanasha West  is an amazing vocalist who has always dreamed of being on the stage. Her love for singing started as a little girl and her dream of being on the big stage has lingered since participating in the performing arts in high school.  Tanasha has been singing and performing in the church setting and is breaking into the industry with a feverish passion.  Keep en eye out for this amazing young woman as she graces the stage in her first major production.  She is definitely a star in the making! 

SHAPPELL EDWARDS - Alyssa (Saturday, April 1st, 3pm show)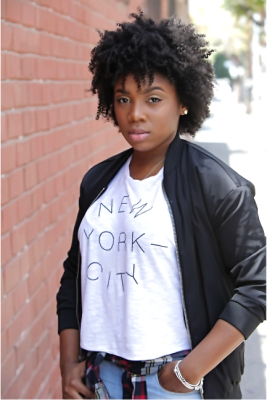 Shappell Edwards is enjoying life as an extraordinary Vocalist, Actor, Model, Dancer, Performer and a creative Writer. She's been fortunate enough to appear in several theatre productions. She loved having the lead role as Jafeeka Bryant in the musical stage play, Superstar Dreamz: Live that traveled throughout the city of Atlanta educating individuals on challenges youth face. She was one of the lead Vocalist in the stage play, Joy in the Morning written and directed by Robin Givens. Shappell traveled with the stage play, Black Voices: The Hidden Bruises where she performed as a dancer and vocalist in various music ensembles with Jennifer Holiday. She also played in a gospel stage play: The BreakThrough as Jasmine, teen molested by her step-father. She's attended several events with the 100 Black Women Association and performed as lead Vocalist.  She's also in position to enhance her skills by attending music sessions with the awesome Ebony Childs of Jan Smith Studios and acting classes with Jaysen Lee of Studio Icon in Los Angeles. Most importantly, Edwards is a member of Greater New Hope Baptist Church where her father serves as Pastor. Shappell lives by this motto "Take care of your business so that your BUSINESS will take care of you."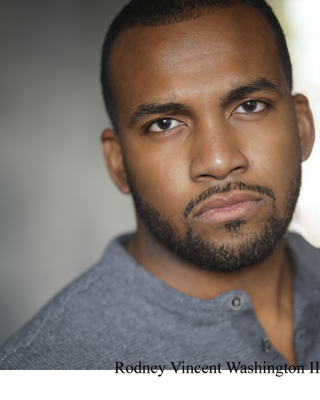 RODNEY VINCENT WASHINGTON  -   Bryson / Satan
Chicago born, film, stage and voice actor Rodney Vincent Washington joins the cast of "Angels in Training" as Bryson and will double as Satan. He graduated from Grand Valley State University in Grand Rapids, MI, but, his passion for the arts led him to Atlanta to pursue his love. Only relocating to Atlanta a year ago, Rodney has starred in several projects for the big and small screen including: short and full length feature films, a pair of web series, Network Television Shows, Stage plays and a host of other independent projects. One of Rodney's biggest goals is to be the lead voice for a successful video game franchise!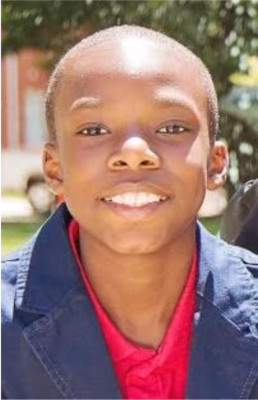 Bryson Jr/BJ  -  JADEN HUTCHINSON

Energetic, intellectual and ambitious; just a few adjectives to describe Jadin who is aspiring to indulge in the world of science. His hope is to use science to continue to help heal the world. Jadin Hutchinson is 10 years old, a student at New Life Academy of Excellence in Duluth GA. He loves to sing, read, draw and recently practicing game coding. He is currently working on preparing for his TV show called, Just Imagine It!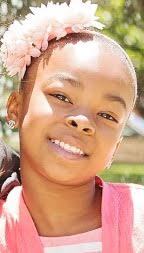 SKYE HUTCHINSON  -  Lyssa
Skye is a 7 year old bundle of life  and a very analytical child. Skye is a student at New Life Academy of Excellence, and Buford School of Ballet. Skye loves to read, sing and spend time with her friends.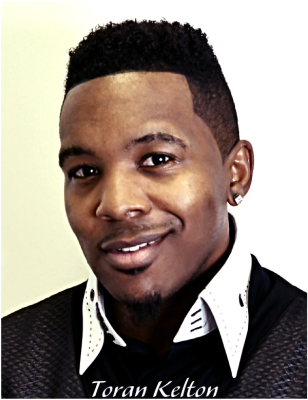 Angel of Death - TORAN KELTON
Toran Kelton is a composer for music and urban theatre. That's only a quantum of many talents that range from singing, acting, directing, to being a creative visionary in the realm of fine arts. He has had the opportunity to work on, or be apart of numerous projects in entertainment. These projects range from television and film, major recording labels, celebs, and artists, to indie labels and local talent. Toran's mission is to saturate the industry with every ounce of artistic creativity that's flows from his veins, to enforce elevation of the mind, and provoke thoughts. His work is a breath of fresh air to the industry and world; for it talks about real issues that we are dealing with in our lives, and general issues around the globe.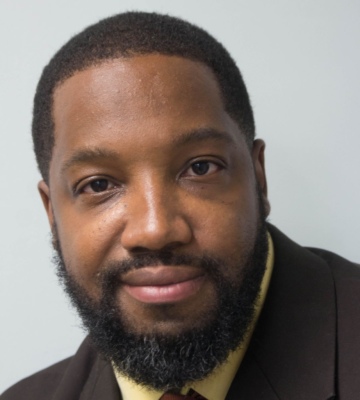 RONALD EDWARDS  -  Angel of the Gate

Ronald Edwards was in Philadelphia PA. He is the Senior Pastor of Everlasting Praise and worship Tabernacle located in Columbus Ga. his God given acting talents has started in 1990. He has written and directed several gospel plays entitled " I need you now"  " On the rough side of the mountain" And A gospel comedy which is still in production entitled "Pop Jenkins family matters" just to name a few. He studied under the Direction of Dr. Fred Allen a professor of Julliard Arts institution.   He is married to his lovely wife of 19 years Kimi Edwards and  has three wonderful children. He recently retired from the United States Army after serving for 20 years.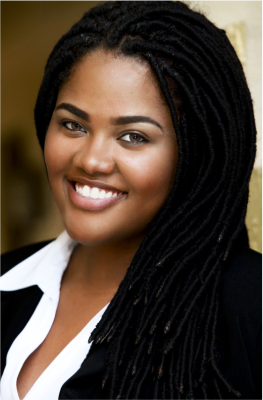 Mother Angel - TIERRA WALKER

Tierra A. Walker (ANGEL OF MERCY) is no stanger to the stage. She is a recent graduate of Florida A& M's Essential Theatre program. She has professional theatre credits from Ardre Orie's ATL Lipstick Monologues (Zuri), WestCoast Black Theatre Troupe The Color Purple ( Church Lady Doris), Marquee Theatre RENT ( Ensemble) and Quincy Musical Theatre Hairspray ( MotorMouth Maybelle Understudy. She is grateful for this opportunity to work with this awesome cast, anointed DirectHer and production staff. She thanks GOD and her family. Philippians 4:13.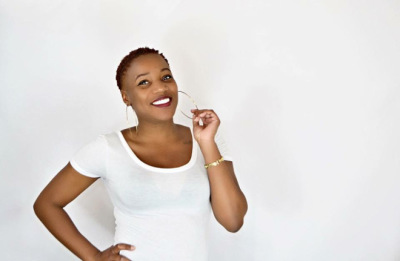 JAY HARPER- Angel of the Word (Friday & Sunday shows)
Jay Harper is an up and coming Actress/Vocalist from Miami, Fl. She is an aware, focused, and talented actress. Jay is trained in various areas of performance and acting technique. She is very professional and well adapted to memorizing lines quickly, exuding strong emotions, and collaborating well with other actors to deliver flawless performances. She is a Major team player and acute listener. Harper always takes notes very well to give a better performance every time.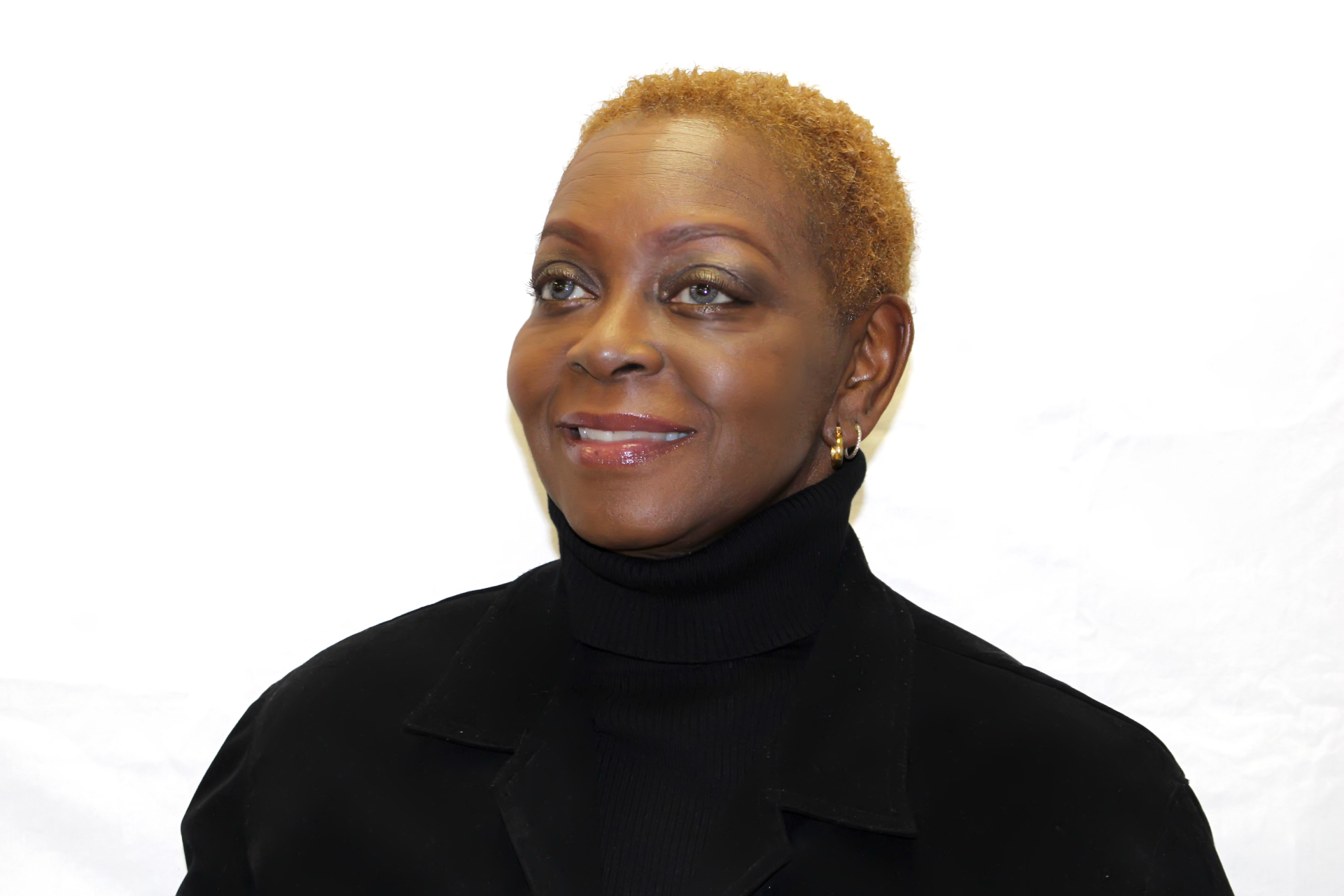 Angel of Melody  - DR. VADA COLEMAN

Dr. Vada M. Coleman, a native Texan, is a veteran secondary choral director and a classical trained contralto. She received a Bachelor's in Music from Georgia State University, Masters in Education, and Doctorate in Education from Walden University. She has been a featured soloist abroad and in the states, is also a playwright, published poet, and owns "The Melody Boutique", a custom-design music studio, in Stone Mountain. Vada started acting on stage at a very early age; has written and produced skits and plays for schools and churches. Some of her other accomplishments include: Music Director for Usher's Camp New Look, Vocal Coach for several stage plays, including the sold out Poetry-based stage musical, The Carousel.  Dr. Coleman is the Director of Music at Lithonia 1st UMC, has a lifetime membership in the Golden Key Honors Society, and was recipient of the Haskell Boyter Vocal/Choral Scholarship. She has been inducted twice into Who's Who Among America's Teachers, and was the 3rd place Winner in the Habitat for Humanity Gospel Talent Search. Her professional affiliations include Georgia Music Educators Association (GMEA), and Music Educators National Conference (MENC). She serves as District IV Honors Chorus co-chair, a mentor for Dekalb secondary choral directors, guest honors chorus clinician, and an adjudicator for NAACP and county sponsored literary competitions and performing evaluations.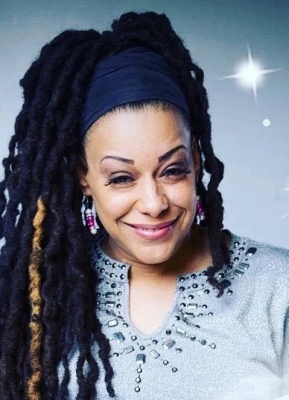 MIMI JOHNSON -Angel of Drill  

Mimi Johnson was born in the Bronx, NY and now resides in Atlanta, GA. She has traveled the world gracing stages with her powerful voice, engaging rhymes, and captivating theater stage presence. She has packed out many venues worldwide with the Hip-hop, Soul Group - Caustic Dames; where she performed as the lead vocalist.  She is also tagged & known as "THE TRIPLE THREAT!" in the theater and entertainment industry.  Music and Entertainment is her true gift and she stops at NOTHING to share it with the World!  In 2009, Mimi released her first solo project entitled "WOMAN". In 2012, Mimi Johnson established MJTV Network producing TV shows such as the Arts Reporter WEBTV Series, Women@Work, and The Curvy Beauty.  She is currently working on her second solo CD release entitled "SOCIAL BUTTERFLY" My Mothers Songs, featuring the compositions of Jazz and Blues World Renowned Vocalist and Composer, Diva Joan Cartwright, her solo sophomore CD is destined for platinum success.
    Angel of Long Suffering  - ASHLEY JONES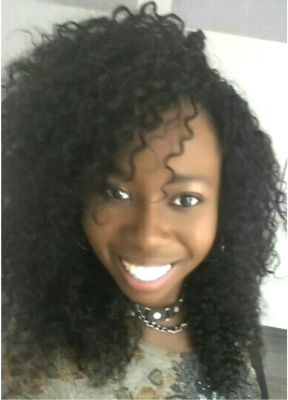 Ashley  has officially made a name for herself in Atlanta, Georgia.  In her journey through life, Ashley has thoroughly come to know the true meaning of real music and tries every day to "bring it" harder than before.  Ashley began singing at the tender, colorful age of 7 and shows no signs of stopping.  At age 11 she was already singing in her father's church as well as in many of her uncles' churches.  Ashley officially broke the barrier of Church and R & B music during her freshman year of high school. The profound "Church Girl" with the platinum voice broke out of her shell at a chorus concert when asked to sing the song "Nobody's Supposed to Be Here" by Deborah Cox.  In just a few short years Ashley has performed at many events such as, "Taste of Conyers", "Rockdale Idol", and is currently performing at Kennedi's  located in Atlanta, Georgia. Ashley has also played in active role in a corporate band for nine years! Ashley's  singing has landed her roles of "Effie" in the RCHS production "Dreamgirls" and the lead role in the C & S Production "You Got Saved!?"  Ashley's  bubbly, vivacious personality had been captivating her audiences for years.  Both the young and the young at heart are drawn to her unique melodic tone.  The year 2017 holds new and exciting things for her. The world has been waiting for this type of captivating talent, style and sophistication.  Keep your eyes wide open for this up and coming star..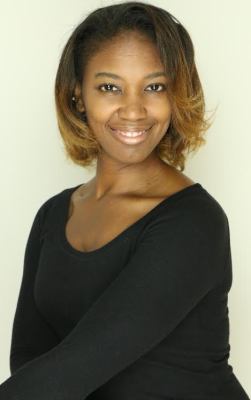 SHOTZIE CADO   -  Angel of Dreams

Born in Germany of a military background, a drill sergeant mother and mechanical engineer father, she never lacked for discipline, or things to do. She was singing and entertaining the moment she opened her mouth to speak while modeling as a baby with a bright smile. The true passion was entertaining and loving the reaction. Never settling, she achieved a BS in Criminal Justice and a Master's degree in IT. As a child, she was shy and timid but growing up around male family members made sure to change that, and quickly! There's no better feeling than a good laugh. She's been in several theater productions, film, television/web series and cast in an Amazon original series. She lets nothing and no one hold her back from what she believes in or wants to achieve. Her mottos are 'whatever rows your boat and makes it float', 'don't stress about anything you can't do nothing about', and 'you'll never know until you try'. Believing you can is the start of any adventure!.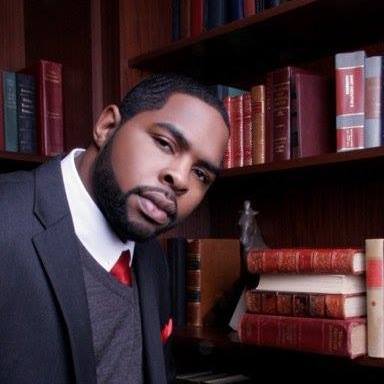 Lonnie is a veteran in the entertainment industry making his debut as a spoken word artist and rapper in the early 2000's.  Since then he has obtained his MBA in International Business, does startup consultations for small businesses  and is the Founder of UPYRI literary works (comic books) and Universe.  Lonnie is excited to return back to his roots of being on the stage, and stated that "this role is small, yet powerful",  and a good transition as he moves into the next phase of his lifes' purpose.  Be on the look out for this God fearing young man as he takes this  journey he will inspire millions of people!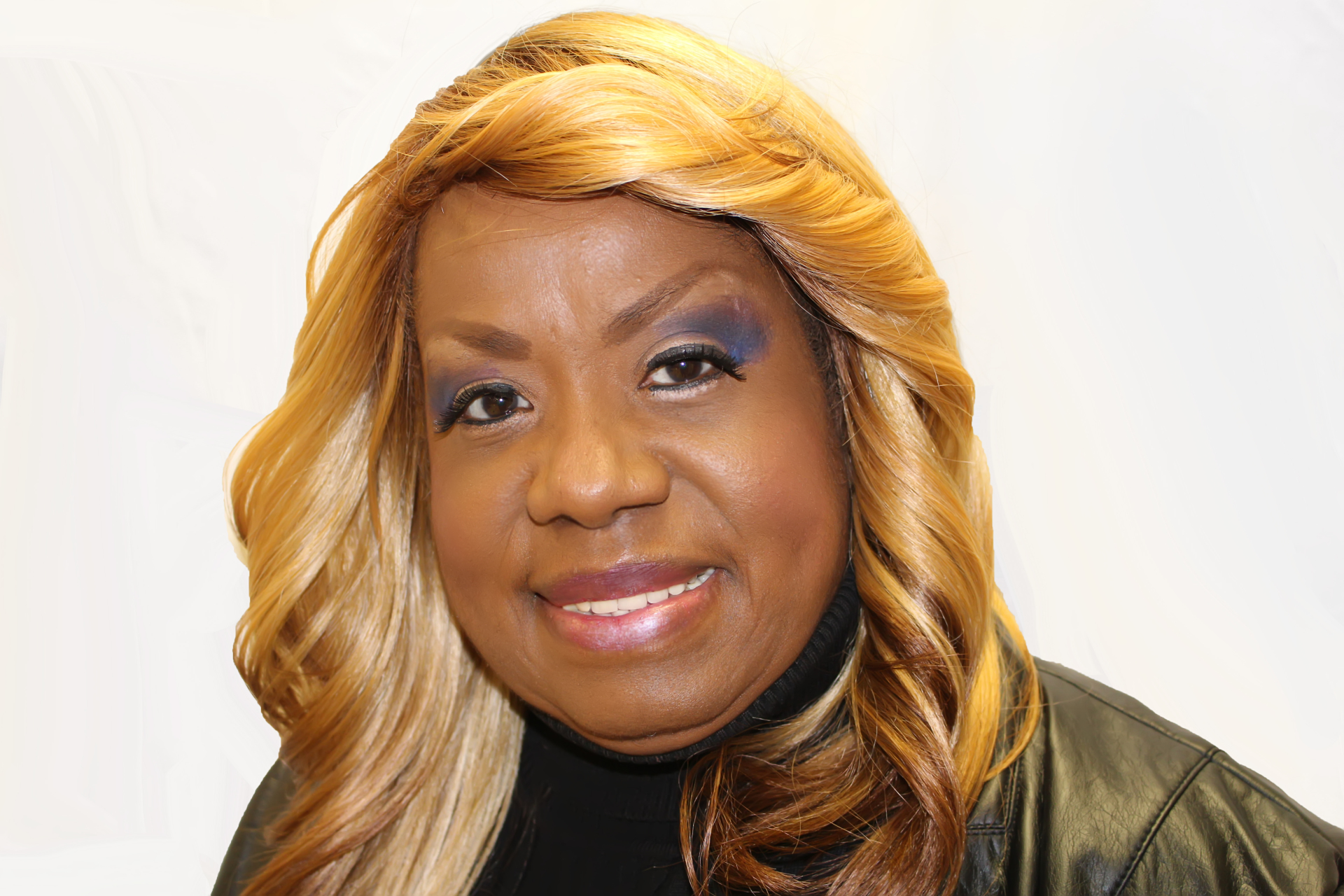 Ronica Paul is a native of Atlanta, Georgia and has been singing and writing music since the age of ten. Her credits include performing live at Showtime at the Apollo, background vocalist for Soul R & B singers; Clarence Carter and Candi Staton, the Funky Party Band, Brick. Ronica has theatrical credits with Genesis Christian Productions along with several productions at her church, New Birth Christian Church. She performed for the Synchronized Swimmers at the Bicentennial Olympic Games in 1996.  Ronica appeared on stage in Drumline and Joyful Noise and has performed with groups; Voices of Atlanta, the Atlanta Philharmonic Chorale, Lanvester Jackson and the Voice of Reason, Jame Bignon and Deliverance, and the Total Praise Choir. Ronica's extensive classical training has  opened performance opportunities with the African American Philharmonic Symphony Orchestra as well as the Atlanta Symphony Orchestra.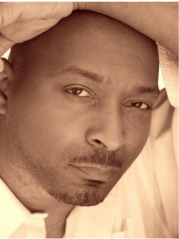 Spoken Word Artist, Eddie Oliver has graced many stages with his resonating sultry voice that can be felt in the soul and melts the hearts and ears of his listeners.  He has captivated fans from all walks of life while performing at grand events throughout the country.  His smooth yet melodic, urban poetry has blessed audiences from The National Black Arts Festival, to The Nuyorican Poets Cafe, and everything in between.  His song I Just Want to Live was featured on the CD compilation FUSION: A BLEND of POETRY and MUSIC which was distributed by Malaco Records.  His intoxicating lyrical gift is also featured on all 11 songs of the Lee Williams and The Spirtual QC's, God's Groove! The Remix CD. His very own spoken word CD entitled POETIC SOUL: MIRROR IMAGES OF EDDIE OLIVER is laced with Hip-Hop, Jazz, and soulful rhythms.  It is exalted by many as a masterpiece, a certified classic.  His follow up CD entitled STREET CORNER SOUL is just as masterful.  Eddie is also a rising star on the theatrical scene.  His one man play Street Corner, which features his poetry, blends the harsh realities of street life into a story that could only be told by this amazing artist.  Among his other countless honors was his directorial debut of the hit musical stage play, Little Black Girl's Blues which received rave reviews. Mr. Oliver also received a best supporting actor nomination for his role as Neland in the stage play, The Apartment by Shut Up And Act Productions.  He has also played the lead role in the hit Gospel stage play Daddy If You Only Knew, A Dance of Fatherhood, and Diante's Hell where his smooth yet melodic urban poetry was featured.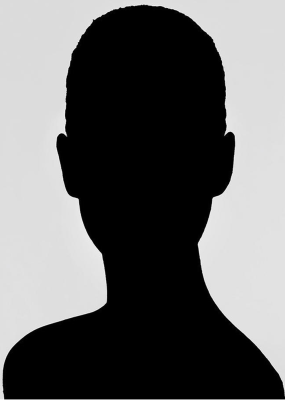 DESTINY GAINES -  Older Lyssa / Angel of Mercy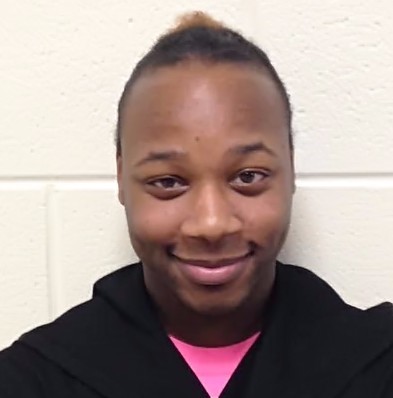 Older Bryson Jr.  - QUENTIN ALLEN 

More details to come.Quentin Allen is a 24 year old rising Star.  Born in Montgomery, AL but raised in Auburn, Al, Quentin knows the simplistic things in life, especially family. Quentin was raised by his Great-Grandmother and Great Aunt, and eventfully moved to Atlanta, GA.  He is multi-talented artist and entertainer.  He can draw, paint, dance and sing.  He graduated from Druid Hills High School and later attended Bruswick Job Corps.  He left Job Corps to take care of his ailing Grandfather. His passion for helping other and attention to details, has landed him behind the scenes in Entertainment  He is currently dedicated to reaching career goals of learning the ends and outs of Production Management for plays and movies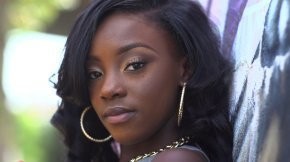 KIMANI EDWARDS  -  Bully 1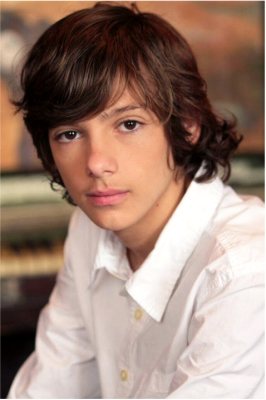 Jake T. Phillips brings his acting ability to the stage. Jake has had various roles in music videos, television, PSAs, and films. He holds the lead role in a soon to be feature film, Paradoxical Synchronicity. He was featured on MTV's televsion show, Finding Carter. Jake has supporting roles in several short films including, Bob, Railed, Arlie and The Reveal. Jake took on the role of Executive Producer for The Reveal. He also has non credited roles in Halt and Catch Fire, Creed, and Divergent. Jake has also been featured in videos with Skrillex, Erin Kirby, and TW Walsh.
Jake plays the trumpet for the West Forsyth High School Marching Band and Symphonic Band. He also plays the piano and drums. Jake enjoys traveling, playing music, and gaming.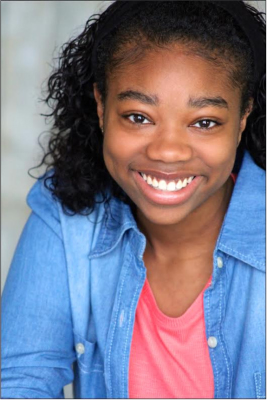 KAILYN GAINER  -  Bully 3

Kailyn Gainer began TV/Film training in 2012, under Greg Alan Williams at Actors Breakthrough Film Actor Training Studio. While training with Mr. Williams she learned the importance of giving an honest interpretation of the character and how to always be in the moment. To enhance her skills as a performer she began taking vocal, dance, and piano lessons. As her love for musical theatre grew her training classes at Atlanta School of Performing Arts with Jennifer Kopelman allowed her to focus on singing, dancing, and projecting on the stage. Kailyn continued her TV/Film training by taking classes at Catapult Acting Studios and Team Greatness ATL. Her training at Catapult Acting Studios with Erik Lingvall taught her how to express her authentic uniqueness and embracing her own vulnerabilities on camera. While her training classes at Team Greatness ATL under Coach Neko exposed her to several different acting techniques (Mesiner, Adler, Strasberg, etc.), how to stay focus when distractions happen, and the Art of Being "Professional". Kailyn attends a Performing Arts High School where she receives daily training in the Magnet Theatre program. Kailyn first hit the stage in 2005 as one of the lead vocalist singing "Victory", a single by Yolanda Adams. Her first acting role came in 2008 when she was cast as Amy Thatcher in The Adventures of Tom Sawyer. Later she was cast in Disney's Beauty and the Beast Jr. as one of the only four grade school cast members with a speaking role. Kailyn has performed as Miss Potts on the Waterside Stage at Disney World and as a soloist at Carnegie Hall in New York City. She has received several Film/TV opportunities to work on set as an extra, in short films and were cast in roles for independent and major movies. Kailyn enjoys skating, hanging with friends, making funny videos, and trying new recipes. Her outgoing personality allows her to make friends easily and make other feel comfortable.

EMMA DISON BRANTLEY  -  Bully 4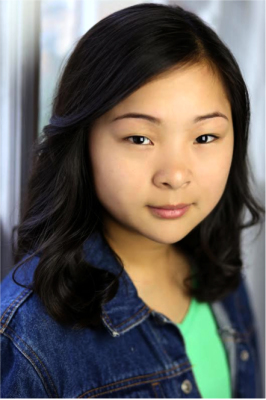 After being found in a city park when she was only four days old, Emma was taken to the Yangzhou Welfare Institute in Yangzhou, China, where she lived until she was adopted at 2 and moved to Atlanta, Georgia. She blossomed with her new family and developed into an active child with a love of learning and a strong interest in the arts. She began taking dance at 2 ½, and violin at 5; on the sports side, she began soccer at 4 and competitive ice-skating at 8. When she was 9, she was watching iCarly (her then favorite television show) when she announced that she wanted to try acting. After a year of extras work, she was ready to take the next step and signed with East Coast Talent. She has appeared in movies Bad Girl and The Substitute Spy, and the short films My Dolly and The Memory Jar.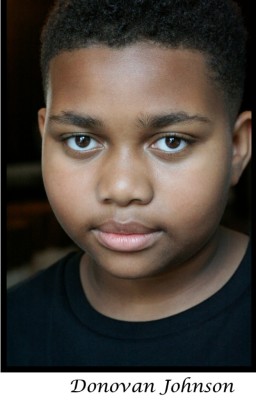 Joseph  - DONOVAN JOHNSON

Donovan. Johnson - More to come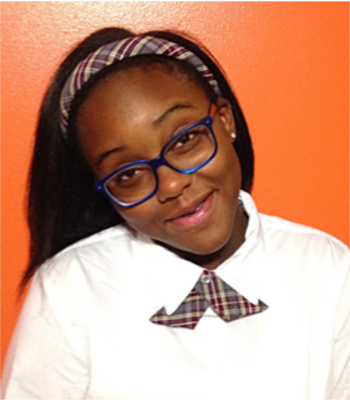 AMIA COLQUITT  -  Extra Angel 1

Amia Keona Colquitt is a straight A student that is learning production management from the ground up in the Entertainment Business.  She is a 7th grader attending Champion Middle Theme School.  She is a member of the schools undefeated girls Bbasketball team, a second chair flute player in the school band, and a member of the STEM program.  She has a passion for family, music, film, and is also an aspring playwrite.  Outside of entertainment, she has a passion for helping children and aspires to become a pediatrian when she gets older.  Some of the productions she has worked on are Burning Bridges, Plus Size Diva's -The musical, Deprived, This Thing Called Love, and The Mistress Club.  This beautiful, hilarious, and positive young lady is destined for greatness and a fantastic future, expect success!

    Extra Angel  - DEZMOND J. SHAW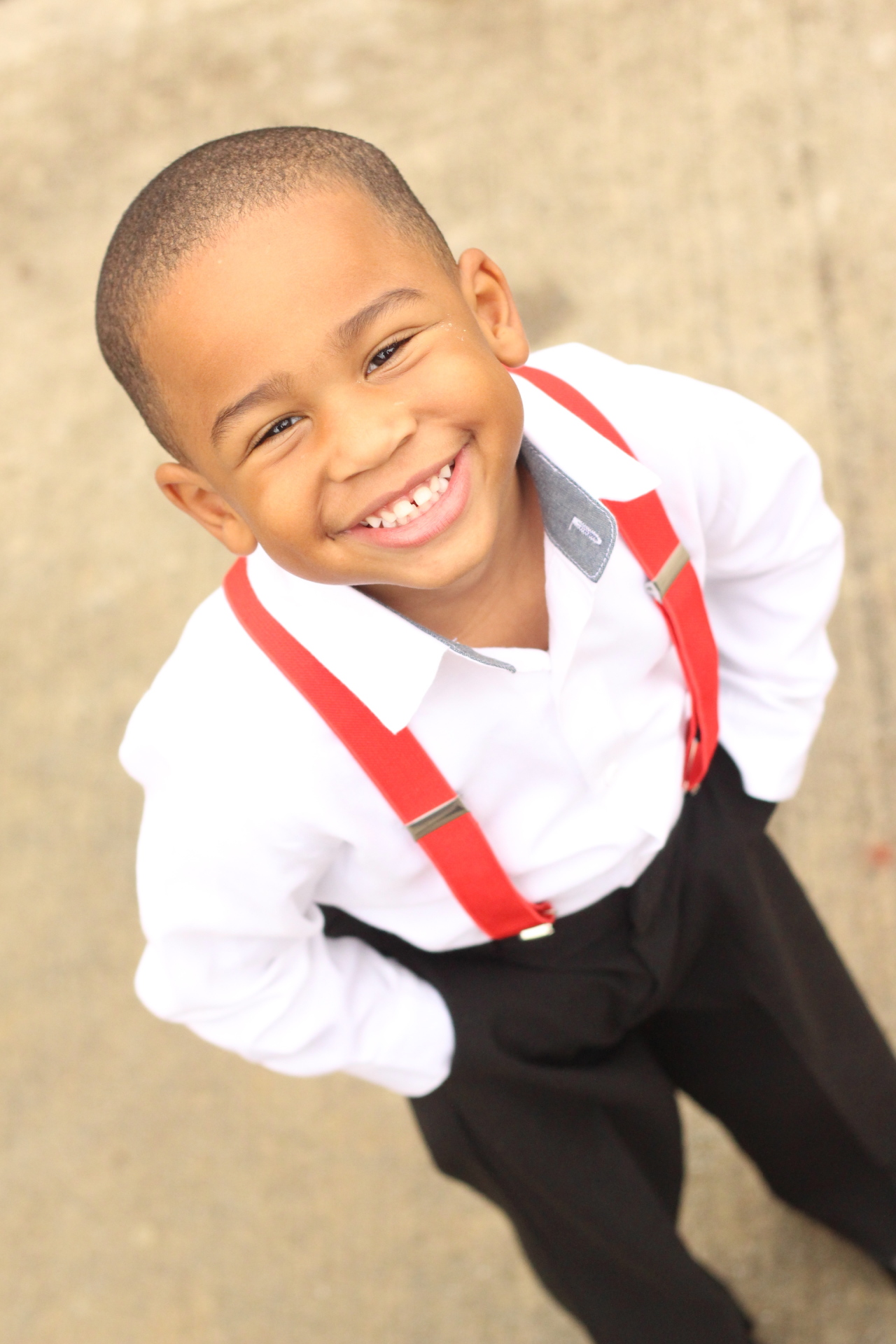 Dez is five years old and attends pre-K.  he's inquisitive, smart, funny, and full of energy.  This is his first production and he is so excited to play the role of "Dontae the Angel".  he enjoys playing with action figures, drawing, driving his car, and spending time with his family.  Dez would like to thank his family for their love and support, especially his great-aunt Monique whom he adores.  He also thanks Director Tiffany Roberts for theopportunity to be a part of this great production.

Elise Markell Wilson is a dancer from Baton Rouge majoring in Physical Theatre and minoring in Dance at Louisiana State University. Before she began to learn the art of dance, she first explored the well-rounded sport of cheer leading at Matin Luther King Jr. Christian Academy. She then attended Baton Rouge Magnet High School training in Ballet under the instruction of Sharon Matthews for four years. While in her junior and senior  year of high school, Ms. Wilson attended the New Orleans Center for the Creative Arts Summer Intensives of 2008 and 2009.  She has performed in six of seven Debbie Allen Residency productions including "Brothers of the Night" and "Derick's Song". In the summer of 2012, Ms. Wilson attended the Debbie Allen Dance Academy where she received training in the disciplines of Ballet, Graham Technique, Dunham Technique, Jazz, Character Dance, Flamenco, Samba, Contemporary, Hip Hop, and Musical Theatre.  She is a member of the Legacy dance organization and the 2013 LSU Dance Ensemble. Ms.Wilson was a credited dancer in the movie "Pitch Perfect" as Footnote #13. She would like to thank her family and friends for all the love and support they've shown her throughout the years and God for the gift of dance.
ELISE M. WILSON -  Dancer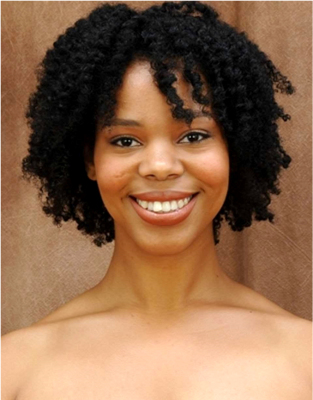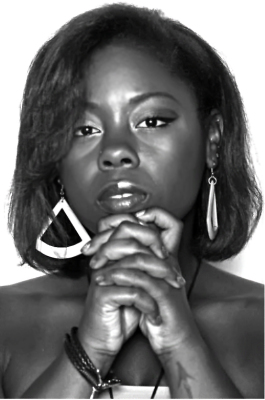 She has been training since 2010, when she discovered that dance was her passion. She has danced with companys such as Advocate Arts contemporary, Gotta Dance Contemporary, and Project 7. She has also worked with artists such as Redd Lettaz, Prisca, Daniel Goldberg, Najasism, and  B. Suave. Choreography has also played a large role in her career as she has been blessed to choreograph for Peachtree Ridge High School, Grayson High School, and Southern Performing Arts Academy, as well as having had the chance to set solos for showcases and competitions for herself and others. Through setting choreography, she discovered a love for teaching. Introducing people of all ages and walks of life to movement has become a huge part of Erin's life.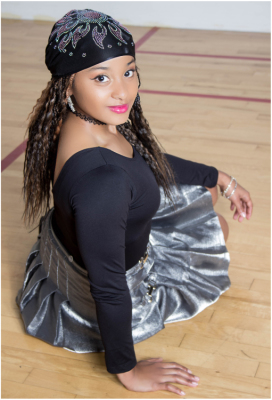 Jahna Bonet' Johnson was born on July 19, 1992 in Atlanta, GA.  She attended my first dance school (Stone Mountain Dance Academy) at the age of 4 years old. She was a member of the competitive dance team at Tazz School of Dance for 4 years under the direction of Nicole Murray. She performed in dance solo competitions, where She received the title of Ultimate Dancer. She was also a member of the Atlanta Hawks Junior Dance Team as well as a modeled and dancer with AlaShay Agency, Beaus and Beaus, and Kids N' Color for several years. Jahna graduated from Clark Atlanta University in May 2014 with a degree in  Business Management. While at Clark, she was a cheerleader.  Currently, Jahna is accomplishing some of her life long goals as a performer and an entrepreneur.  She currently is a model for Unique Creations in Atlanta that allows her to perform at many executive events in the South Eastern Region.  She is also the Owner and Director of JJ's Define You Dance Studio in Stone Mountain, GA and a counselor at the newly established Stone Mountain Community Center.
   Choreographer/ Soloist - ALYSEA DARBY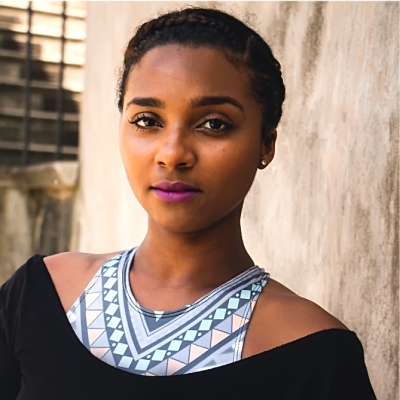 Alyseia Darby is a newcomer to Atlanta, GA and native New Orleanian. She is a professional dancer, aerialist, instructor & choreographer. She has a Bachelor of Arts in Physical Theatre & Dance from Louisiana State University. Alyseia has worked with various choreographers, including Debbie Allen, Christopher Huggins, Terry Beeman & Karen McDonald. She was a featured dancer in the upcoming movie "Bolden," as well as three music videos: "Sexy On" by Alania, "Skin" by Prisca, and "I Feeling Good" by Ivy Shades. Alyseia has worked with several companies: N'Kafu Traditional African Dance, Of Moving Colors, New Venture Theatre, Gotta Dance Contemporary & Padaeia Dance Theatre. Currently, she has a contract with Atlanta Dance Connection and Element Circus Troupe. During college is when she first began choreographing for school productions and completely fell in love with it, especially collaborations.  Her works consists of many styles and have been featured in award-winning events such as pageants & dance competitions. She constantly creating movement whether it is up in the silks or on the floor. It is all apart of her passion. Alyseia is so excited to be apart of the AIT Family.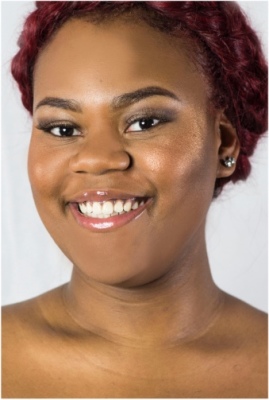 TRANEA STRICKLAND  -  Dancer

Tranea Strickland moved to Lithonia, Ga from Knoxville, Tn in 2015. Dancing has been her passion since childhood. She is trained in the styles of ballet, tap, modern, jazz, contemporary, West African, and hip hop. She now attends Stephenson High School and is a Rehearsal Assistant of Stephenson Dance Repertory Company. Even though she juggles school, dance, hair, makeup, and a YouTube channel, Tranea is always prepared to take on new challenges.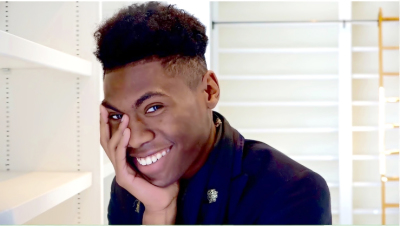 Eric Grigley, an Atlanta native, began dancing at the age of 8 for his hometown church. Throughout High School he performed in numerous musicals where he met Kelly Bell of Southern Dance Precisions. He later became a member of Mrs. Bell's Elite Competition Company, dancing in Alabama and Virginia. Most recently he has trained under the tutelage of Allyne D. Gartrell of The Atlanta Dance Connection. He has also worked with Rachel Truitt, having worked his way from the apprenticeship program to becoming a company member in just one year. He has also worked with Alexandre Proia for the Proia Dance Project as well as Mallory Hazen in showcases such as Emerging and Mad Expressions. He cannot wait for what awaits in the future!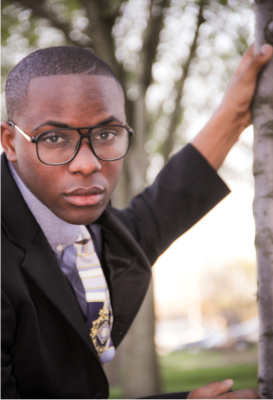 SHOMAHRI SIMMONDS  -  Dancer

Shomahri Ajani Simmonds is a native of the United States Virgin Islands, hailing from St. Croix. He began dancing at the age of 17 at the Music in Motion School of Higher Dance Education under the direction of Charlita Schuster. Being a part of the school gave him the experience to travel to places such as Denmark, Florida, and even Africa to perform. He began his ballet training at a very late date, but knew that hard work would be his stepping stone to the future. Immediately following high school, he attended Norfolk State University and joined the Modern Dance ensemble under the direction of Ms. Glendora Mills-Parker where he performed in many pieces choreographed by countless artists. Joining the ensemble introduced him to many summer intensives such as Eleone Dance Theatre, Atlanta Dance Connection, and Dance Theatre of Harlem. In 2014, the Modern Dance Ensemble switched directors to Dr. Tarin Hampton and Mrs. Valerie Blenborne who later became the reason Shomahri wanted to become a professional dancer. Traveling to Texas, D.C., and North Carolina with the Ensemble opened up many doors leading into a professional career. Graduating college with a Bachelor's in Sociology in 2016 became a major accomplishment and the next phase in his life began. In 2016, Shomahri moved to Atlanta in search of a professional dance company to harness his talent and push his limits to places he's never seen before. Auditioning for the Atlanta Dance Connection under the direction of Allyne D. Gartrell and LeVon Campbell became his new home in Atlanta and will be a place where he will learn an abundance of things before moving on to the next step in his life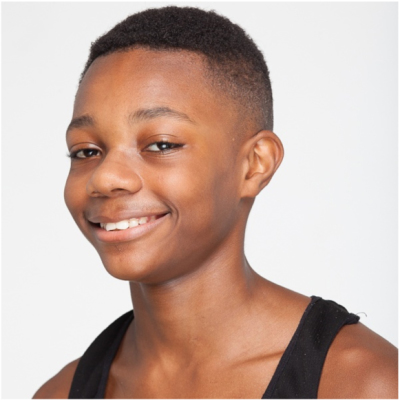 Jon Matthews is a natural dancer.  He has a natural talent for dance and chorography and realized it at an early age.  At the age of 6, he joined the Children's Dance Ministry.  He was the smallest and only young man in the group, but that didn't stop him.  Raised by his Father and dedicated Grandmother, John learned that you should never quite or give up.  John has been blessed to have the love of his family and others wanting to invest in his talent and future.  This has allowed him opportunities to dance with the Tupac Shakur Foundation Pac's Kids at the 14th Street Playhouse, ATL, 7 Stage Theatre Main Stage, ATL; and served as a dance assistant there also.  He performed in "Revelations" and was in the Samuel L. Jackson's movie the "Cell" and worked with CTA Universal Studios, Los Angeles/Universal City, CA.  John is a bright light in the dance community and you can see his passion and love for the craft in every dance move he performs.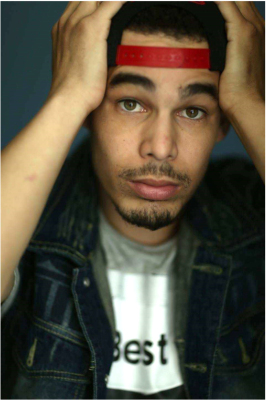 Dezzy "Batman" Yates is a self-taught streetdancer from Columbus, GA. Specializing in his own style of bboying and popping, Dezzy was able to place as a to 200 semi-finalist in the Las Vegas rounds of So You Think You Can Dance